Sales in 2015 went up by 50% worldwide
With the holidays approaching, now is the time to reflect on the year that is almost behind us. For us at xyztec 2015 was a great year with a lot of success stories. As bond testing customers are recognizing the superior performance of the Sigma, our sales went up by more than 50% worldwide. These record sales numbers are in turn enabling us to accelerate further developments going into 2016.
Chinese national television
As seen on the Chinese national television: our Sigma at the Chinese Academy of Space Technology. Click here for the article (in Chinese) on www.news.cn
Wafer handlers
One of the most exciting facts is that the world's top 4 semiconductor packaging companies without exception all opted for the Sigma W12 for their 12 inch wafer testing requirements, often integrated with different wafer handlers. We are proud to lead in technology and intend to expand our advantage by continuing to invest in automation, accuracy and vision. Please keep an eye out for these newsletters, as we will be announcing new features for your existing or new Sigma's.
Thanks!
Because the goodwill of those we serve is the foundation of our success, it is a real pleasure at this holiday time to say "thank you" as we wish you a full year of happiness and success!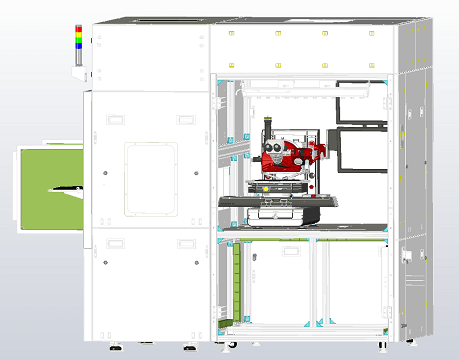 Do you have a challenge for us for 2016?
If you are interested in a live demonstration of the Sigma on your sample or perhaps for more bond testing inspiration, contact us today!