Fully automatic bond testing
Perform complex test procedures without needing operator input. A Sigma bond testing system can automatically complete shear and pull test patterns with different orientations of bonds while recording failure mode images upon completion.
We offer innovative inline options for hands-free loading and game-changing capabilities for automatic testing and analyzing the most complex applications. Using powerful automation software with deep learning features makes it possible to grade the failure modes without operator intervention.
Read about our promising functionalities in this newsletter or download the automation brochure.
Robotic handlers
Robotic handling ensures safe load and unload of applications and avoids handling error and damage. We offer handlers for:
Easy programming
The open Sigma software enables easy programming of total automation steps, positions, and commands. The automation editor employs camera visualization and intelligent wizards.


Smart vision
See the unseen with up to 3 live camera options. Bring out the features of interest with images or videos using high-resolution cameras, flexible LED illumination, and fantastic image processing options. Well shot images can be the input for automatic grading.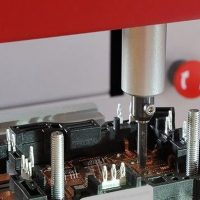 Tool alignment
Precise tool alignment is essential to test the correct bonds correctly. We offer several solutions for perfect alignment:

Fiducial recognition
Define recognizable shapes, patterns, or marks as a global or local reference for positioning and automatic tool alignment.
Make sure your sample is in position to test the correct bonds. Fiducials help to correct for any displacements. With camera visualization, it is easy to define recognizable shapes, patterns, or marks as a global or local reference.

Wire detection
Recognition of components and fine pitch wires that are swept out of position due to process tolerances or part handling.
Teach the exact position between the first and second bond using camera visualization and the AOI editor. Simply correct missing wires or recognition problems during the automation cycle or after via extensive reports.

Grading run
Options to perform an efficient and consistent grading run:

Auto grading
Automatically grade the failure modes of the test result images with grading assistance. Optical inspection calculates the area of bulk material remaining as a percentage of the whole.
A Sigma can automatically determine the failure modes on samples, removing the need for operator grading on your parts.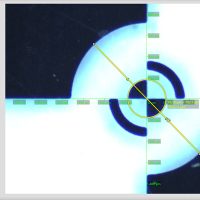 Image measurement (AOI)
Detailed optical inspection helps you to perform image measurements or to identify the failure modes of the captured test results. For more advanced image processing, filtering, segmentation, and detection of shapes, you can use Automated Optical Inspection (AOI).

Data communications
Improve data processing using automatic export and SECS/GEM for tracking and control.